In this article, you will learn how to generate the best tags for your digital listing on Etsy. You can use your learnings for optimizing printables, digital arts, wall arts, and any other kind of digital products on Etsy. Let's go.
Digital art prints are one of the most competitive markets on Etsy with more than 5 million listings. Etsy SEO for digital art prints is an essential tool for digital sellers.
You can boost your listing rank on Etsy search results by inserting a related popular keyword in your title, tags, and description.
Table of content
Are Etsy tags important for getting sales on Etsy?
How to find and use the best tags for digital art
Step 1: Find a low-competition keyword with high sales potential
Step2: Optimize your digital art listing's title
Step 3: Copy the best Etsy tags for your digital Etsy listing
Step 4: Generate an SEO-optimized description for your digital art
1 Minute Video: Best tags for Etsy digital download
Copy tags of a specific listing on Etsy

Why is it important to include the best Etsy tags when creating an Etsy listing for digital prints?

You can only include 13 tags for each listing. And you should use all of them. Using these tag spots for your listing boosts your chance of getting seen on Etsy. 13 Tags mean 13X more chances of getting seen.
How to find and use popular digital print keywords in Etsy tags, titles, and descriptions to boost your traffic
Etsy matches what customer search for on the website to your tags, title, and description. It's the easiest and cheapest way to get visibility on Etsy and increase your sales.
In this article, you will learn how to get more sales on Etsy by only focusing on the right keywords. Let's jump in.
Step 0: Create a free account on Insightfactory.app
In this tutorial we use a free version of Insightfactory, you can create a free account and use it for generating tags and finding popular products on Etsy.
You have 15 free credits so you can use them for finding popular keywords, and popular products on Etsy, also generating descriptions, tags and etc.
Step 1: Find a low-competition keyword with high sales potential to use in your title
You need to find a three or four-word keyword that customers search on Etsy to find products like yours. Search for a general keyword on the Insightfactory keyword research tool.

As you can see in the image, "digital art print" has more than 4M results on Etsy and it could be really hard to rank on the first page for this keyword. You need to find a similar keyword with low competition. Click on view related keyword ideas.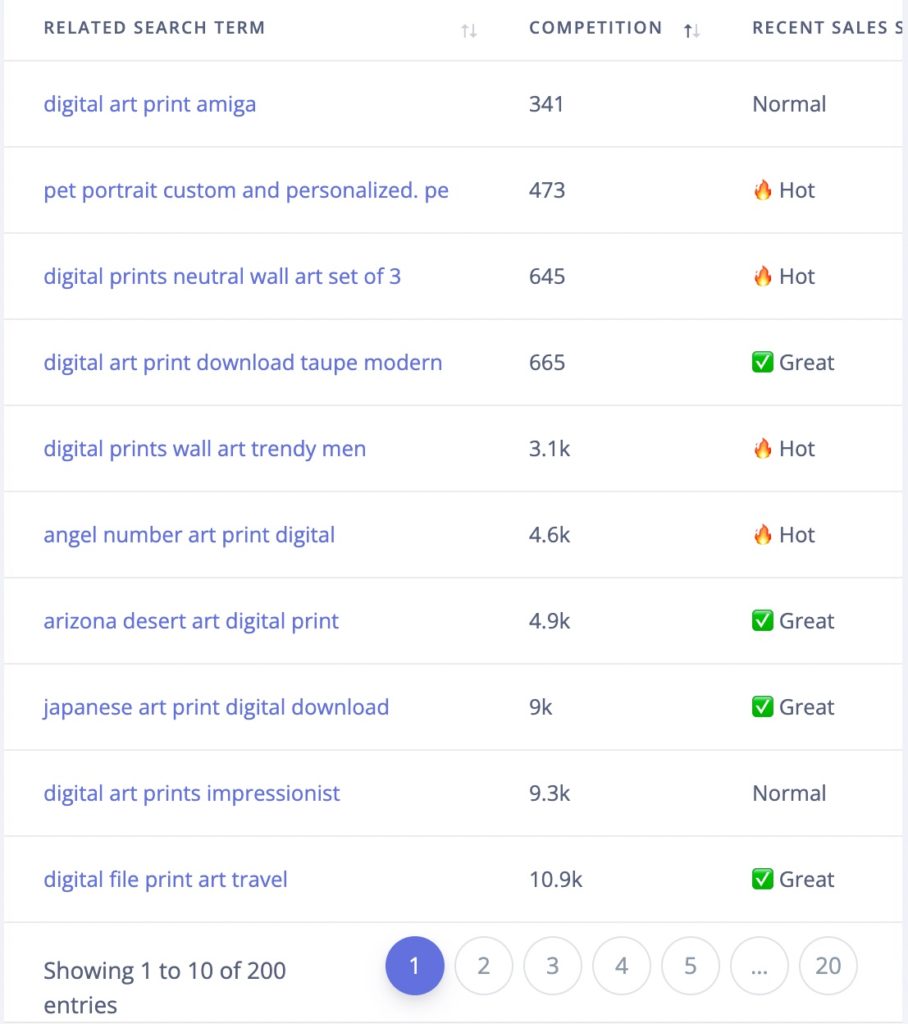 Find a low-competition keyword in the related search terms' table that describes your listing. For example "Japanese art print digital download" has low competition (12K items compare to 4M listings for digital art print) and its sales signal is Hot. Click on your selected keyword in this table to view best-selling tags and keywords.
Step 2: Optimize your listing's title [2023 Update]
Insert this keyword at the beginning of your listing title. In 2023 the best formula for generating titles for digital art print is this:
Listing Title = Your main keyword | best-selling tag No.1 | best-selling tag No.2
Step 3: Copy the best Etsy tags for your digital Etsy listing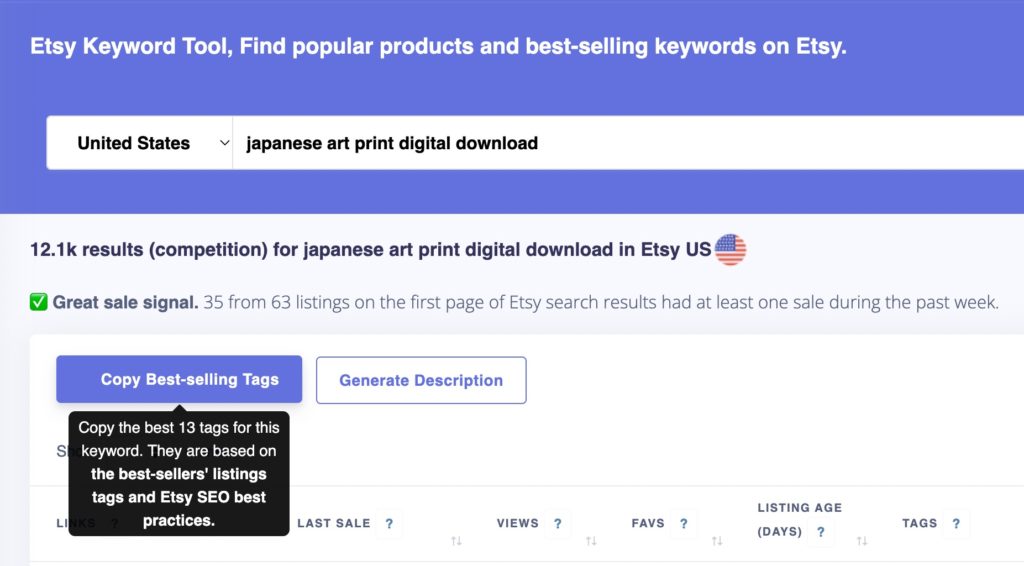 Click on "Copy Best-selling Tags" to copy the 13 Best tags automatically.
Best-selling tags contain the 13 most frequent tags for your keyword. These tags get the highest score based on Etsy SEO best practices. Best-sellers on the first page are using it right now. Paste them into your listing tags.
Step 4: Generate an SEO-optimized description for your digital art.
From 2022, Etsy looks at your listing's description first paragraph and you need to use your tags in the description as well, you should use your tags in a human-readable way, NOT just pasting your tags into your the description box.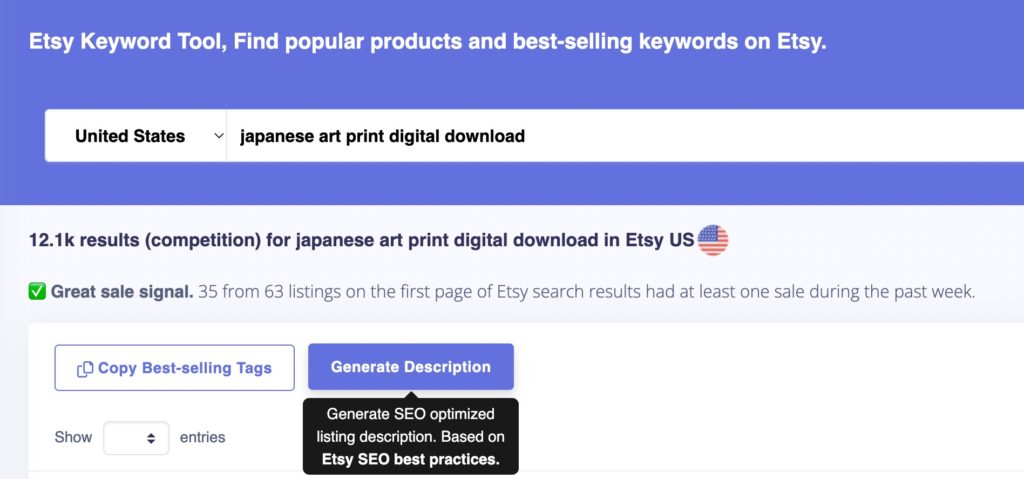 By clicking on Generate Description button, you can generate an SEO-optimized listing description to help you rank better on Etsy.
With the Insightfactory Tag Generator tool, you can simply choose the best possible tags for your listings with only one click.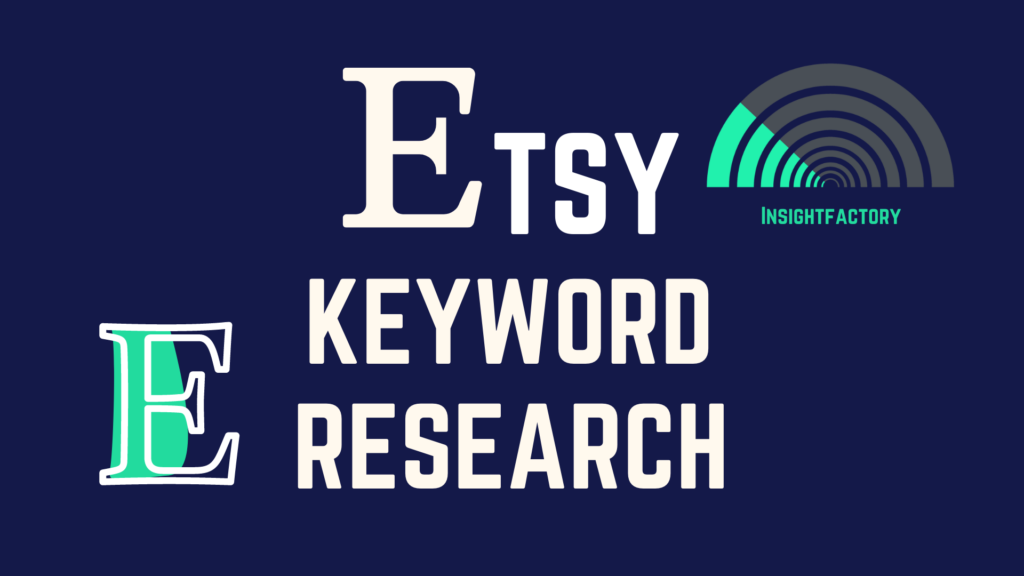 [🎥Video 1min] How to generate Etsy tags for my listings?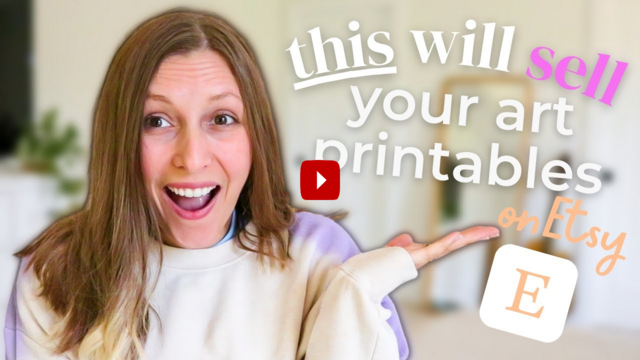 How to copy the tags of a specific Etsy listing?
If you want to copy specific listing tags, search a relative keyword in the Insightfactory Etsy keyword Research tool. Find the listing you want, and click Copy Tags under each listing. Then paste the 13 used tags in your listing.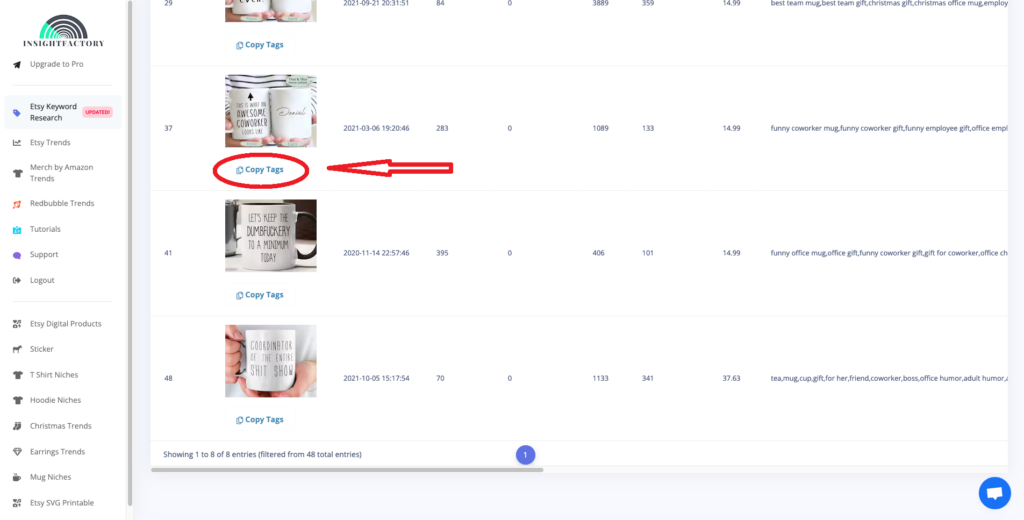 How to find what is trending on Etsy?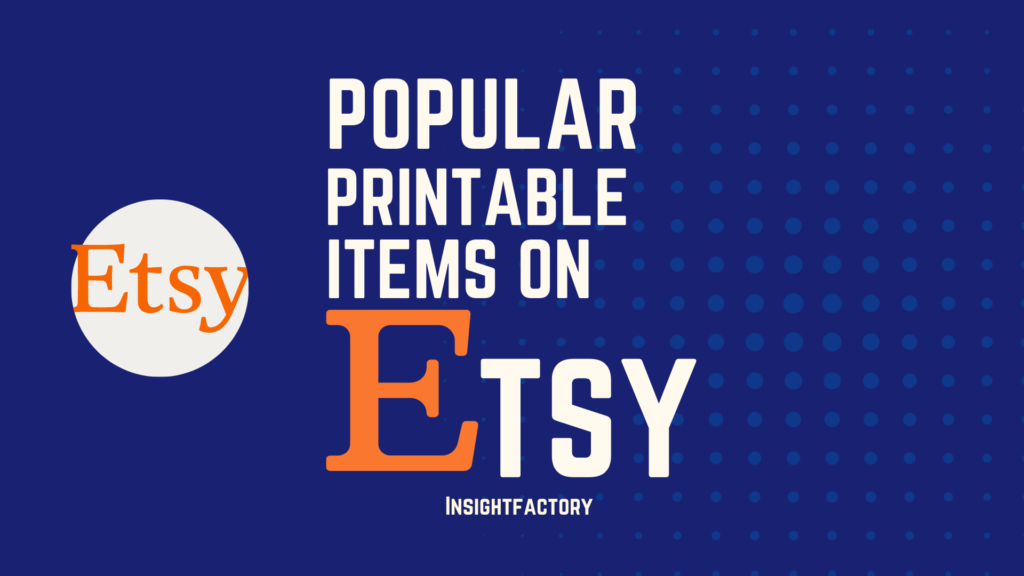 Being early to a new trend is key to success, particularly if you have a new shop. Some sellers struggle to find trending products on Etsy, which is actually a difficult thing to do. With the Insightfactory Etsy keyword research tool, you can explore among many high potential niches and find some excellent ideas for your shop. Using this tool, you will find out when was the last time the listings sold an item, in addition to the number of days that the listings exist on Etsy. This data displays if the niche is profitable or not. Search more carefully to find Evergreen niches.
How to find tags that top sellers are using on Etsy?
The Etsy shop analysis tool helps you track top sellers on Etsy. You can extract different details about their Etsy stores, like sales data, tags, the number of views, favorites, and the days that the listings are active on Etsy, as well as the last time they had a sale.
While you're looking to find trends or niches, you will probably see top-selling Etsy shops. Simply search for their names on the track Etsy competitors tool or paste the link of their Etsy stores in the search bar and find out all the details you want.
You can track all of Etsy's most successful shops, like the popular Etsy shops in Canada, any Australian stores on Etsy, the top 100 Etsy stores in the US, or the top-selling UK Etsy shops.
Explore more ideas on Etsy trends for art prints (Printable) by searching the keyword you have in your mind.
Open up Popular Digital Products on Etsy. You will get to see many ideas with useful information. In case you have a certain keyword in your mind, go ahead and search it in the search bar. Therefore, our tool shows the best possible niches related to your keyword.
How to get your listing to the first page of Etsy search results in 2023?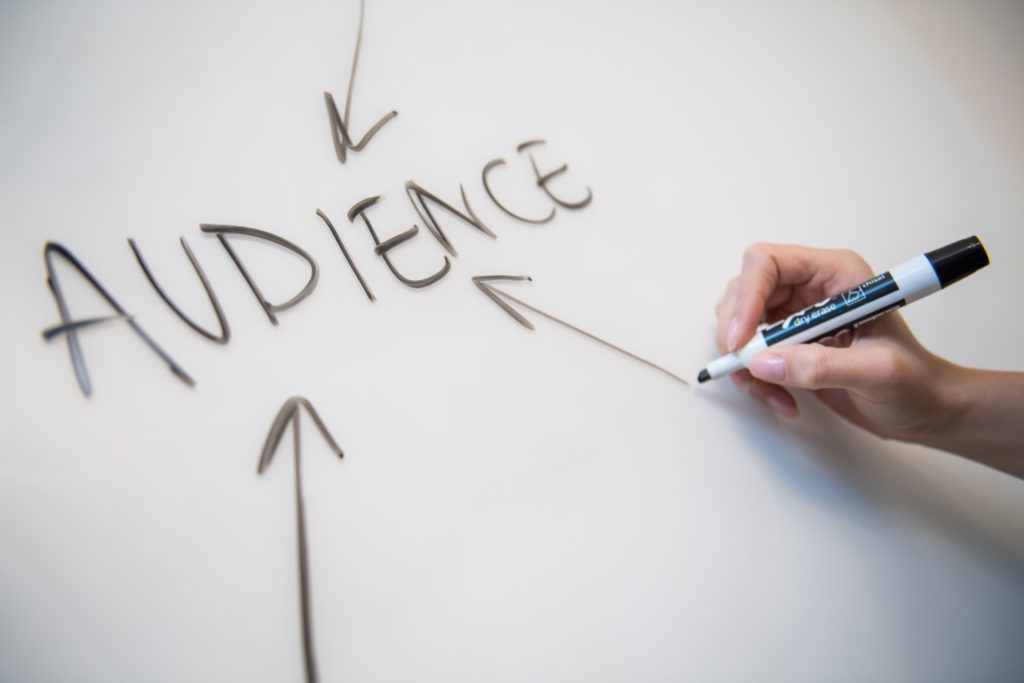 First, let's find out what keyword research for printable art is. When a customer search for something on Etsy, they type in some keywords in the search bar. Therefore, you as an Etsy seller must use every possible keyword, that they are going to search, in your title and tags.
Customers are segmented into different groups.
They know exactly what they are looking for:
They come to Etsy to buy specific designs, like Eiffel tower wall art or Golden Gate art print.
General Buyer:
They are looking for wall art or wall decor, but they want to get some ideas first.
Gift Buyers:
Gift For Her is one of those keywords that you see all over the place. In this case, customers type in what they want, like Gift For Mom.
So if you haven't added gift purchasing keywords to your listing, unfortunately, you won't be seen.
Buying for the occasions:
Christmas, Valentin, Halloween, baby shower, home warming, wedding, etc. are the occasions that shoppers are always looking for. If you have a listing related to these events, make sure to have enough related keywords about them.
Keep in mind that the keywords you choose for your listings should be the words that put you in front of the eyes of buyers when they search for something like your product.
What is Etsy SEO?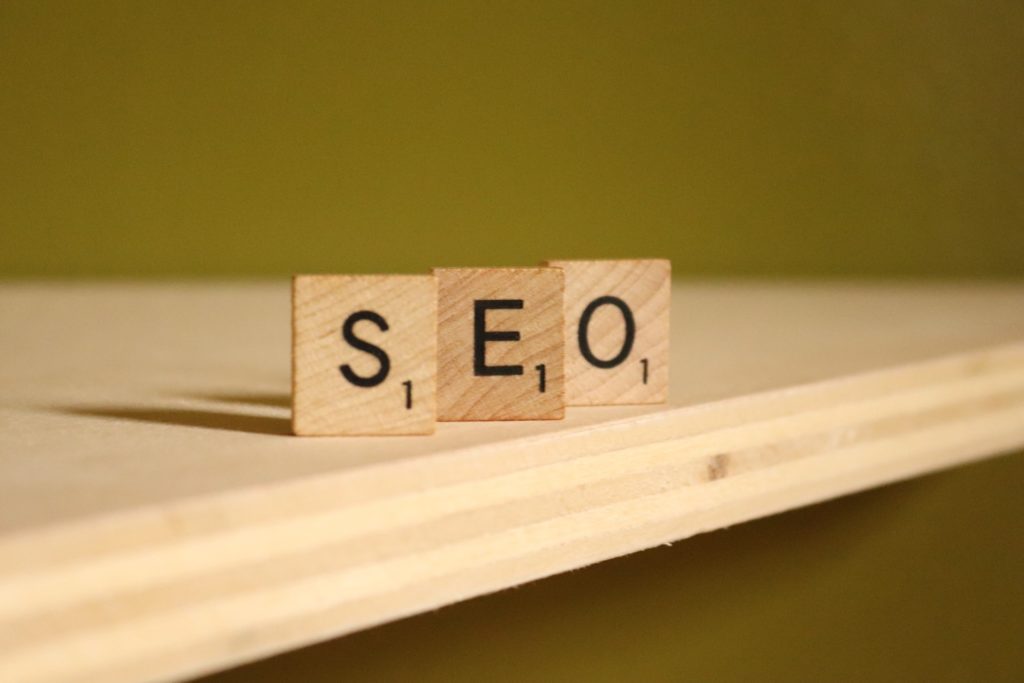 When a customer types in some keywords in the search bar on Etsy, it matches the listings' tags to those keywords. So basically, that's how some listings go to the first page and get in front of users.
Etsy looks for keywords in the listings' titles, descriptions, and tags in order to determine if a listing is related or not.
Etsy sellers should get the most out of their titles, descriptions, and tags to help the Etsy search system discover their products and show them to customers. You have 140 characters in the title and 13 tag spaces.
SEO is search engine optimization, and it refers to any activity regarding optimizing your listing to show up in the search result.
Based on the Etsy handbook, Etsy SEO is a set of keywords, you should add to your listing in order to get your listing on the first page.

Should I run Etsy ads for my Etsy art print listings?
If you want to use Etsy SEO for art prints that occasionally sell, like digital arts for Christmas or Valentine, you should start your optimization at least three months before. Otherwise, focusing on Etsy Ads plus using recommended tags that sell would be a better strategy.
Read more about Etsy ads here.
How to discover trends and start selling in 2023
How to find the best print-on-demand niches in 2023