How to discover trends and start selling before they get saturated
If you are new on Etsy and you want to start a print-on-demand business on Etsy, you should know that by being early to a new trend, you can make real money. So let's see what is selling on Etsy right now.
When you want to do Etsy niche research, go to the "Etsy trends" page.
Select your preferred product from the list of categories at the top of the page.
You can see four pictures that are top sellers of this specific niche. You see,
The number of views in the last 30 days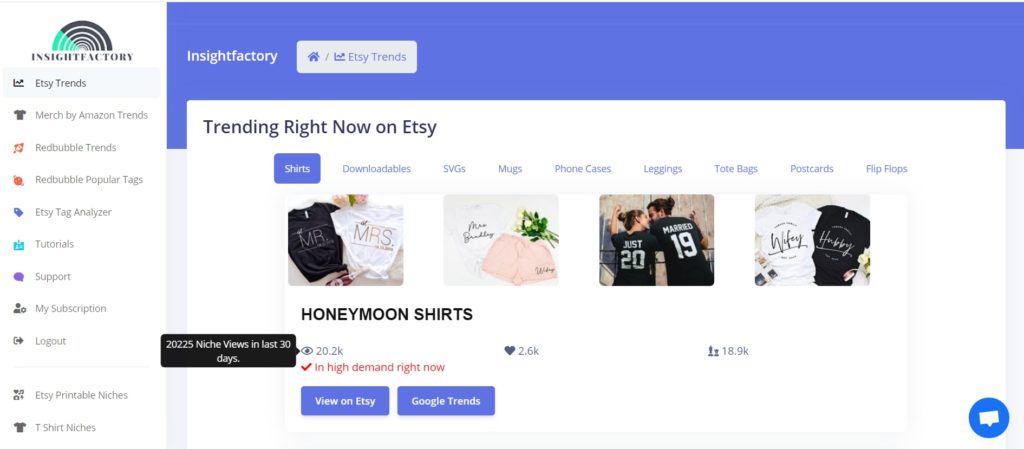 The number of favorites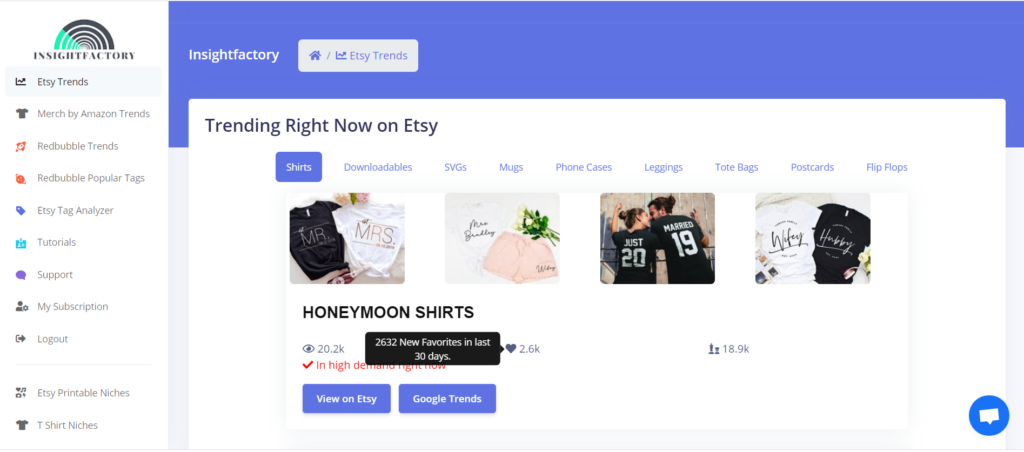 The competition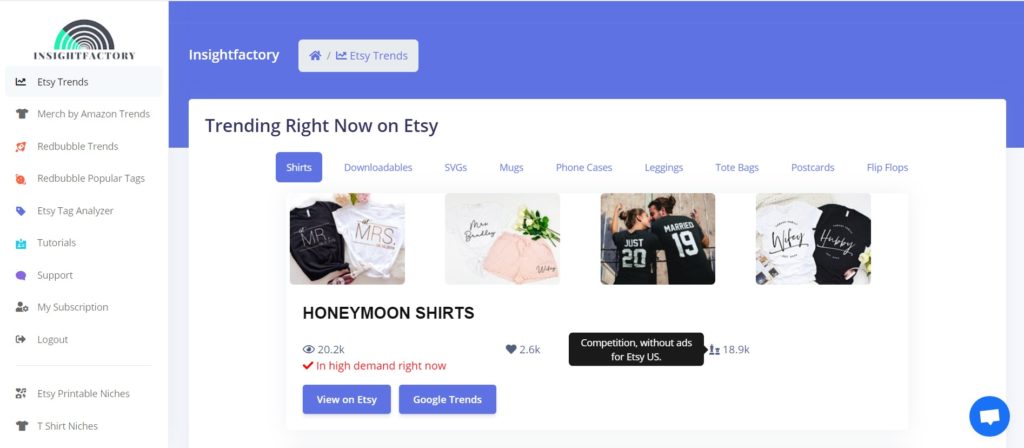 If you want to check google trends, click on the Google trends button, and if you need to see the niche on Etsy, click on "view on Etsy."
Remember to check for trademarks or copyrights before you start designing.
It is important to know that our data updates every day so it's live and reliable. Make sure to check the list every day.
If you scroll down you see the number of pages. It is only available for our pro users to see the complete list. Therefore, not only you see all of the competitive niches, but you can also make more money by being early to a specific niche.
In our pro version, there is a list on the left side of the screen with more features that are very useful. Check them out. You will definitely find some valuable niches.
If you use Insightfactory pro, you will have access to the most profitable niches.
So don't waste your time upgrade right now and start making real money.