When a customer types in some keywords in the search bar on Etsy, it matches the listings' tags to those keywords. So basically, that's how some listings go to the first page and get in front of users.
Etsy looks for keywords in the listings' titles, descriptions, and tags in order to determine if a listing is related or not.
Etsy sellers should get the most out of their titles, descriptions, and tags to help the Etsy search system discover their products and show them to customers. You have 140 characters in the title and 13 tag spots.
SEO is search engine optimization, and it refers to any activity regarding optimizing your listing to show up in the search result.
Based on the Etsy handbook, Etsy SEO is a set of keywords, you should add to your listing in order to get your listing on the first page.
SEO is a game of Tag, Title, and Description Optimization
Most people know that optimizing your Etsy shop is key if you want to be successful selling on Etsy. And although most people know they should optimize their listings, a lot of people don't do it because they don't know how.
The truth is that SEO is a game of tag, title, and description optimization. And when you have a fine-tuned strategy for this, you can easily double or triple your sales in less than a month.
And when I say "Etsy SEO", what I really mean is Etsy search engine optimization.
Etsy tags and titles are your best friend for ranking on Etsy search results
Etsy tags and titles are Etsy sellers' best friends, but coming up with popular tags on Etsy takes time and effort. It can take hours to brainstorm the best tags to help your items get noticed by potential customers and appear in Etsy search results. If you're not a writer or aren't familiar with SEO (search engine optimization), this process can be really challenging.
Now, imagine how much easier it would be if you could just extract the best-selling tags and titles by clicking on one button. you can generate tags here.
How to brainstorm keyword ideas for my Etsy listing.
Enter your main keyword in the search box, the tool will show a list of tags related to your main keyword.
For example, for finding trending Etsy tags that sell for art print, start with the art print keyword, the tool gives you the best-seller tags to copy.
How does it work? It actually explores the tags of each listing in that keyword and selects the most relevant keywords for art print. You can select the tags of a specific listing by just clicking on the copy tags under the picture of each listing.
And if you want to have recommended tags sorted for that specific keyword go ahead and click copy recommended tags.
How does Etsy SEO work?
Etsy compares the search query (keywords entered in the search bar) to titles and tags to the following rules respectively,
Keywords in the title
Keywords in the tags
If you have the keywords in both the title and tags, it's more suitable than just putting them in either the title or tags.
The most effective way to combine the keywords for titles and tags is to make longer tags or titles. Since the search system finds it more relevant when it encounters keywords that are not separated from each other. For example, for Cute print art for kids room, a listing with the title Cute print art for kids gets a higher score than Print art for her, living room, kids room, nursery gift.
Try to match your title to the exact keywords users search.
Put the important keywords at the beginning of the title. The start of the title has more SEO power than the end of the title.
Put important keywords both in the title and tags.
How does Etsy sort results?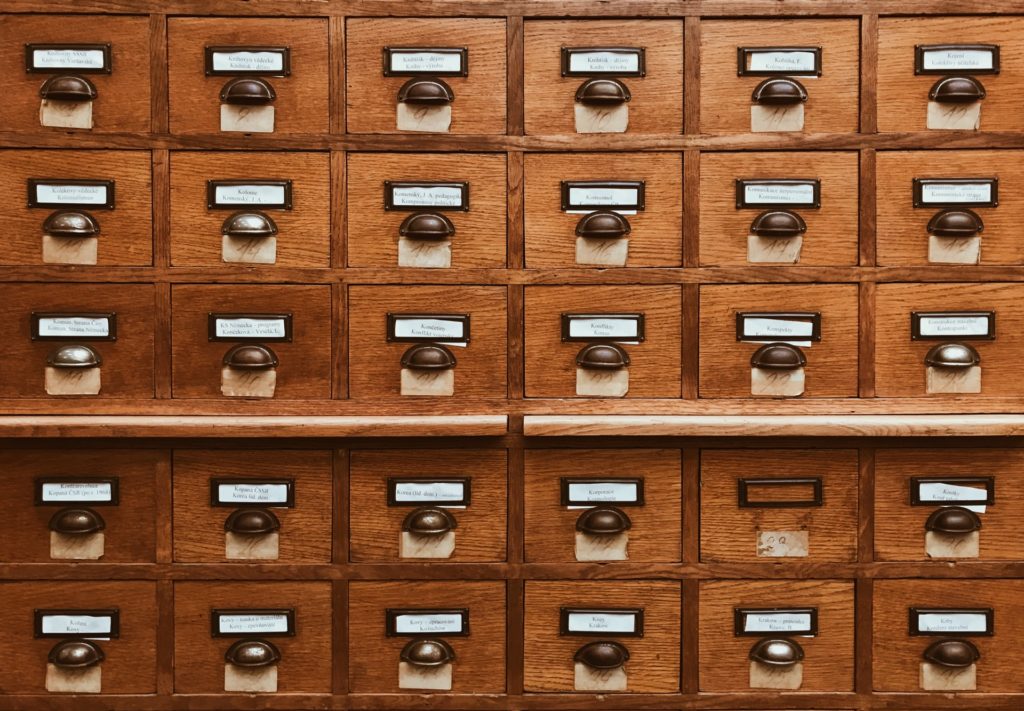 For sorting, there are many aspects involved, like:
Relevant store: We covered it in the previous section.
Store rank: it's a secret score, that is given by Etsy to each store, based on their history.
Listing score: Customer satisfaction is the critical key, a listing with many satisfied customers, has a higher listing score than a listing without any reviews.
Region: For shops in Europe, Canada, and Australia, they get a better ranking for a local buyer, it's a wonderful opportunity. If you live in Europe you have a higher chance to sell inside Europe compared to a shop from the united states.
Delivery and free shipping: Customers prefer free shipping, so items with free shipping get a higher rank.
New listings: new items get a temporary boost in the search result. They have a unique chance to be seen. It actually helps Etsy collect more data about their listing.
User behavior: Previous searches are significantly important. Etsy customizes the search result for each user.
Note that choosing the right keywords does not guarantee a high rank. There are several other factors applied in this process.
Difference between Etsy SEO and Etsy Ads
For ads, you pay for every click, so it goes up in the search result, but the moment you stop paying for ads, you will be removed from the top of the search result.
When you pay for Etsy ads, Etsy uses your title and tags to decide when to show your listings, so if you have done an excellent title and tags SEO, you will get more benefit from the ads. The more relevant your tags and title are, the more profitable result you will receive from ads.
What are the differences between Ads and SEO?
Ads feedback is fast. The moment you activate ads, you go to the top of the search result.
SEO feedback is slow, and when you optimize a listing, it can take a month or more to see the results.
Ads guarantee a high position in the search result, but SEO doesn't. When you use search engine optimization, there is no guarantee to be the first result. It depends on many factors like your listing and shop score. But ads guarantee the appearance in search results without considering your shop ranks, reviews, or the number of sales.
SEO is free, when your SEO reaches the result, you will enjoy the benefits. You won't pay for customer clicks. If you have done it correctly, it can bring you thousands of visitors for free.
Ads are costly, and when you turn them off, your listing will disappear from the top of the search result.
When you combine ads with the right SEO, your Ads performance will dramatically increase.
I usually suggest mixing both approaches. First, SEO your listing, and then use ads to see the traffic immediately, and whenever your listing got rated on the search result (It usually takes a month or so), stop running the ad and enjoy the organic traffic from Etsy.
Etsy is a Great Marketplace for All Makers and Artists
Etsy is a great marketplace for all makers and artists, but it can be tough to maximize your reach on the site. One of the most important things you can do to increase your sales is to optimize your tags. Tags are the words that you attach to your listings so that people can find them when they search Etsy. If you don't have the right tags, shoppers won't be able to find your products, and that means you're missing out on some serious sales. Insightfactory Etsy tag generator will help you come up with hundreds of new tags for each of your listings, so you can better reach your target audience and sell more products.
Good title and tags vs bad title and tags
Good title and tags describe the product completely, plus answer the following question.
Is it something that can be used, for example, for Valentine? Can I use it as a gift? Who can I buy it for?
A classic, common mistake is to focus on general buyers. If you sell something like, digital art or wall art, don't focus on printable wall art. More than a million listings are competing for this keyword, and your chance as a new listing owner is really low(near 0) to rank your listing on the first page.
It is a waste of energy and bad Etsy SEO, specially for a competitive market like art prints.
Instead, focus on more detailed keywords, if you are selling a print art of animals, focus on animal name+printable wall art instead of printable wall art or animal wall art.
In keyword research, look for words that are close to your listing, ideally have a high search volume and at the same time are low competition.
Always start focusing on customers who know what they want. This way you can stay away from the competition.
Best Etsy Keywords for Choosing Tags and Titles on Etsy
Find trending Etsy tags using the Etsy tag generator tool. Simply search the keyword you have in your mind or the most relative keyword to your product on the Etsy tag extractor page and see the most popular listings related to it. You can copy and paste the tags and titles of any listings you want.
Also do your market research to find a best-selling niche. You can see many hidden details about each listing, such as the last time the listing had a sale or the number of days that the listing is available on Etsy.
Copy and paste recommended tags into your listings to get more traffic and sales.
How to audit my Etsy SEO for my listings?
My first advice is to make sure your title and tags are related to what you are selling.
Review Etsy title and tags step by step:
First, search for the closest keyword to your product on the Etsy tags tool.
Then, you will see a list of listings that are probably similar to yours. Scroll down and you'll see Copy Recommended tags button. By clicking on that, you will copy the 13 best tags for the keyword you have entered. These tags are sorted based on their value. So the first one is better than tag number 13 for that keyword. However, all of these tags are actually the best-recommended tags because they are chosen based on their repeats and searches.
Choosing the best title is also similar. It is better to find relative tags to your item. If you look at each listing that appears on Etsy Tags Page you will see a Copy Tags button under each listing, Click the button to see the tags of each product. I suggest choosing the ones that are selling fast.
Also, you can check out the score for each keyword at the end of the page. Under the Copy Recommended Tags button, you'll see a list of words that can be sorted based on different filters. There's a score referring to each word which shows how valuable the keyword is.
Choose the highest-rated word to include in your Etsy title. Note to find the closest keywords to the product you are selling.
How to Find the Biggest Sellers on Etsy?
The Etsy shop analysis tool allows you to discover hidden data from top-selling Etsy stores. The only thing you need to do is to type in their shop's name or paste their store's link on the Etsy shop analysis tool and track their latest sales, the number of favorites, views, how long they are active on Etsy and what are the tags and titles for their listings.
You can also copy any titles or tags you want and save any listings you think is useful for you.