Are Etsy tags important?
Yes, Etsy tags are the way Etsy understands what you are selling.
Etsy matches what customer search on the website to your tags, title, and description. It's the easiest and cheapest way to get visibility on Etsy and increase your views.
You have 13 tags, use all of them.

One of the difficult parts about selling on Etsy is getting your page and listing titles/tags picked up by the Etsy search algorithm. This can make a big difference in how many views you get from people who search for products. There are many factors that go into how Etsy SEO works, but the factors that you control are your title, tags, and description. If you want to get found by more people and increase your traffic to your Etsy shop then you need to know how to generate great tags and titles.
How does Insightfactory help me increase my sales?
Insightfactory can help your shop boost sales. It can do so by suggesting the right keywords to use on your listing and showing you popular products on Etsy. And help you come up with your own version of those products.
How to generate the best Etsy tags for my listing in 3 simple steps?
Describe your listing in three words or more. For example Funny woman shirt Halloween.
Complicated word alert: it calls the main keyword or seed keyword.
Search your main keyword on Insightfactory Tag Generator Tool.
You can either click on "Copy best-selling tags" to select the tags that best-selling items on Etsy use.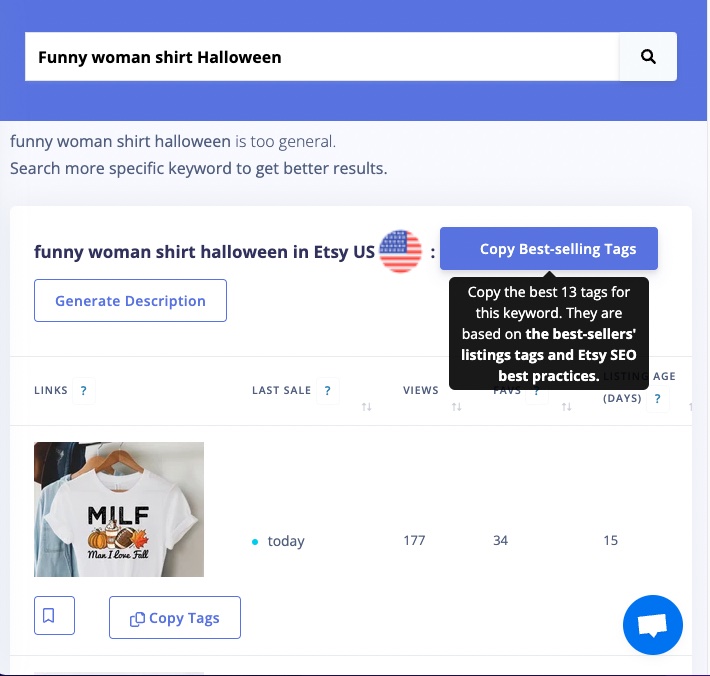 Click on "Copy Best-selling Tags" to copy 13 Best tags automatically.
Best-selling tags contain the 13 most frequent tags for your keyword. These tags get the highest score based on Etsy SEO best practices.
You can also select "Copy tags" to copy the tags of a specific listing.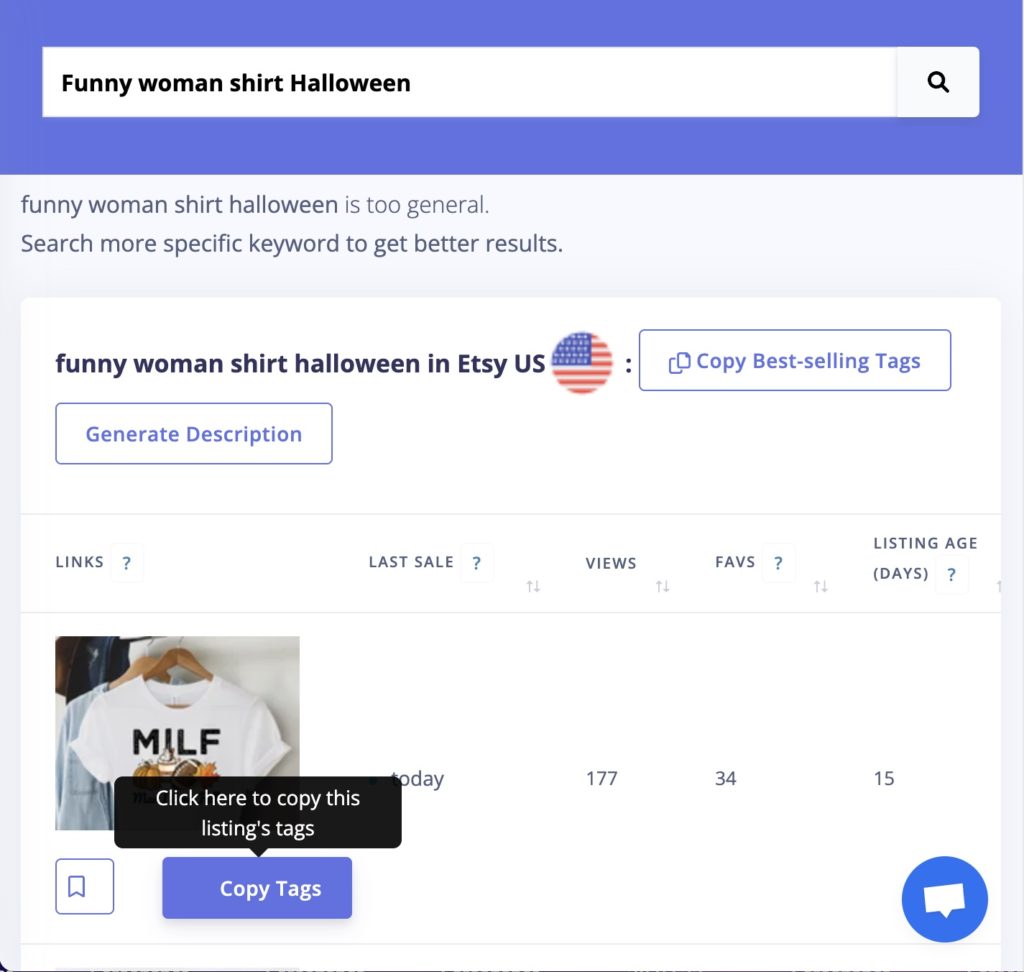 Video [1 minute]: How to find the best Etsy keywords with Insightfactory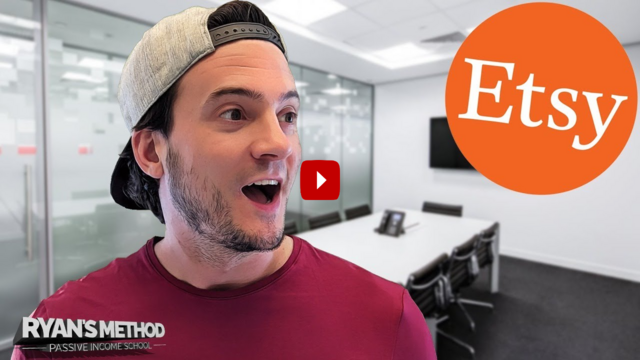 How to view copied tags from Insightfactory?
Place your cursor(mouse pointer) where you want to paste the copied text and right-click then click "paste".
You can paste copied tags in any text field or in any text editor app like Google Doc, notepad, notes, etc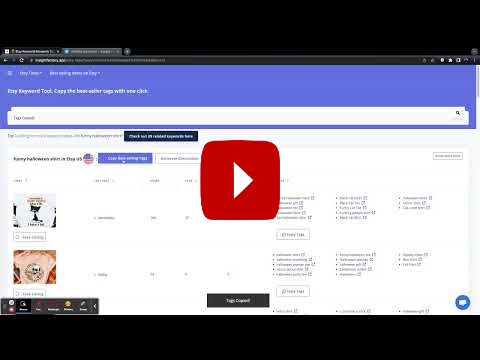 Best tags for Clothing
Finding the best Etsy tags for clothing is easy.
You just need to search for three keywords that describe your listing in the best way on the Etsy Keyword research tool.
Tip1:
Search as specific as possible. For example, if you are selling sweatshirts for Christmas, instead of "Christmas Shirt" search for "Funny Christmas Sweatshirt".
Tip2:
Look at the most popular clothing keywords on Etsy here. The list of popular clothing keywords is getting updated daily.
Tip3:
Customers search in different ways on Etsy. Explore synonyms to find the best tags.
Shirt: T-shirt, Tee, V Neck
Sweatshirt, sweat shirt, Hoodie, Hoody
How to find the best tags for Jewelry
First, find the most relative keyword to your product, then search it through the Insightfactory Etsy keyword research tool. It is essentially required to find the closest keyword to your product. Otherwise, the suggestions may not fit your listing.
A perfect way to acknowledge whether or not the keyword you typed in is relative, is to check for the result. If you see the listings similar to yours, it is the right keyword.

Then look for the button Copy Recommended Tags. Click the button to duplicate the best tags for your listing. These tags are generated based on their repeats and efficiency.
Tip:
It is very important to repeat the main keywords of the title in the tags.
It sends a stronger signal to Etsy SEO when you add the title's keywords in the tags and description.
Examples:
Looking for trending keywords for jewelry on Etsy? Here is the list of 900+ Trending Jewelry Keywords on Etsy.
How to generate Etsy titles
This tool is designed to help you write your Etsy product titles. This is the most important part of your listing.
The best Etsy SEO tool is here to help you choose the best possible title. Just search for the phrases or words describing your products in this tool. And you'll see similar listings to yours. Sort the top-selling listing and click show more stats from the top of the page and scroll to the right and you'll see the title of each listing. You can simply copy the titles. It's better to include some popular tags at the beginning of the title if there aren't any.
You have 140 characters to write a title, but the first 45 will be displayed in the search results.
The words you write must be describing your listing well.
Is listing description affect Etsy SEO?
Yes, from 2022, Etsy read the first paragraph of the listing description and use the keywords in the text as an SEO factor.
It is crucial to use keywords in a human-readable matter. Keyword stuffing and just copying keywords to description is not helpful at all.
The good news is that you can generate a well-written description using the Insightfactory description generator
How to use Insightfactory Etsy Description Generator?
Search for your main keyword on Etsy Keyword Tool and then click on generate description button.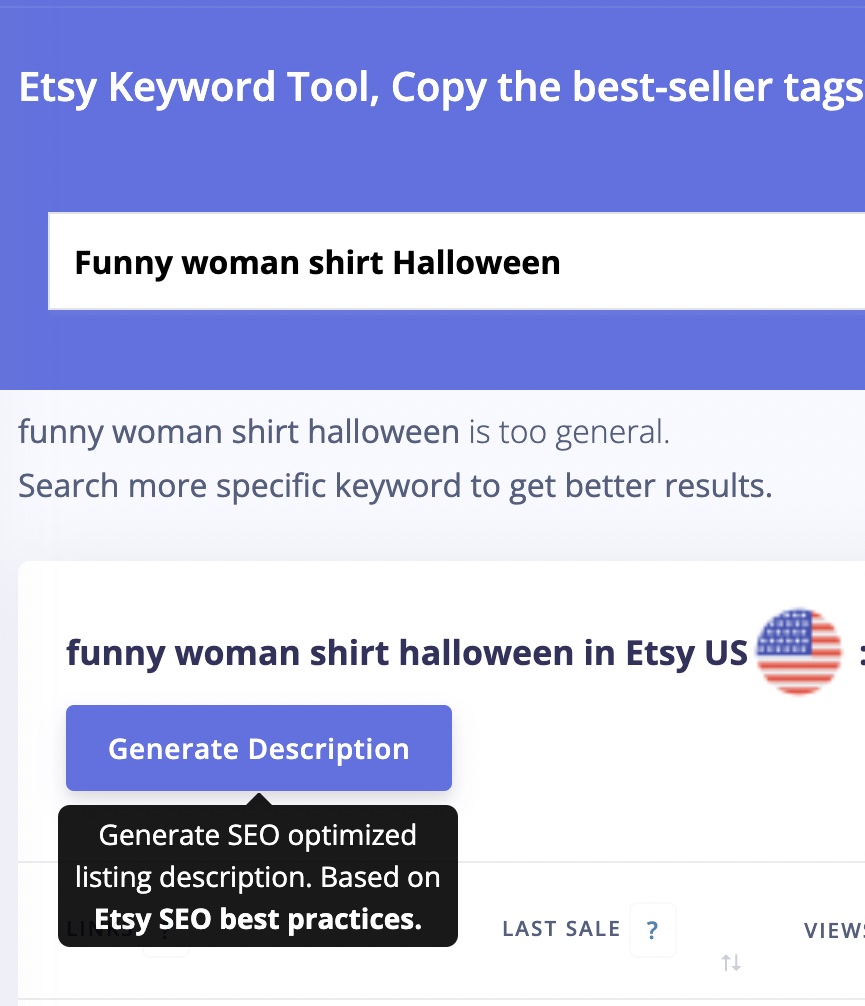 On the next page, you can add or remove tags to describe your product better. Click generate product description whenever you were satisfied with your title and tags.