Supercharge your Recommended for Me section by connecting Google Analytics to your Etsy shop and InsightFactory.
By connecting Google Analytics to InsightFactory, you will see better trends and keywords.
You can connect Google Analytics to InsightFactory in 3 steps
How to connect Google Analytics to Etsy Shop
Setup Google Analytics
Create a Google Analytics account if you don't have one already. Once you have a Google Analytics account, you can set up your website profile:
Sign in to your Google Analytics account and select Admin from the menu.
Select Create Property. Enter your shop's name in the Property Name field.
Select your time zone and currency from the dropdown menus.
Enter your industry category and business size in the Business Details section. 
Check the boxes next to any business objectives you want to achieve with your analytics, such as driving online sales or raising brand awareness.
Select Create.
Select Web and enter the URL for your Etsy shop in the Website URL field (etsy.com/shop/YourEtsyShopName).
Enter a name for your data stream, then select Create Stream.
Once your web stream is set up, record or copy the Google ID tag under Measurement ID. Your ID will appear in this format: G-XXXXXXXXXX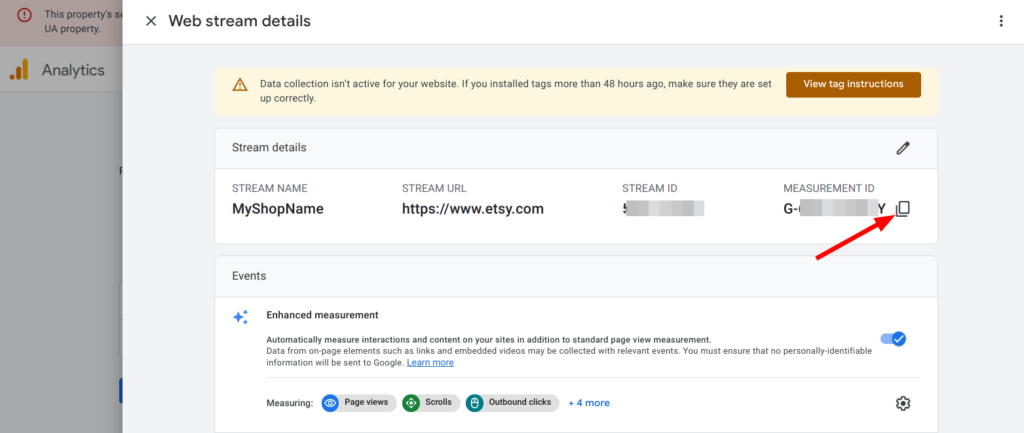 How to sync your Google Analytics account with your Etsy shop
Sign in to Etsy.com and go to your Shop Manager.
Go to Settings and select Options.
Select the Web Analytics tab.
In the Web Property ID field, enter your Google ID Tag in this format: G-XXXXXXXXXX
Select Save.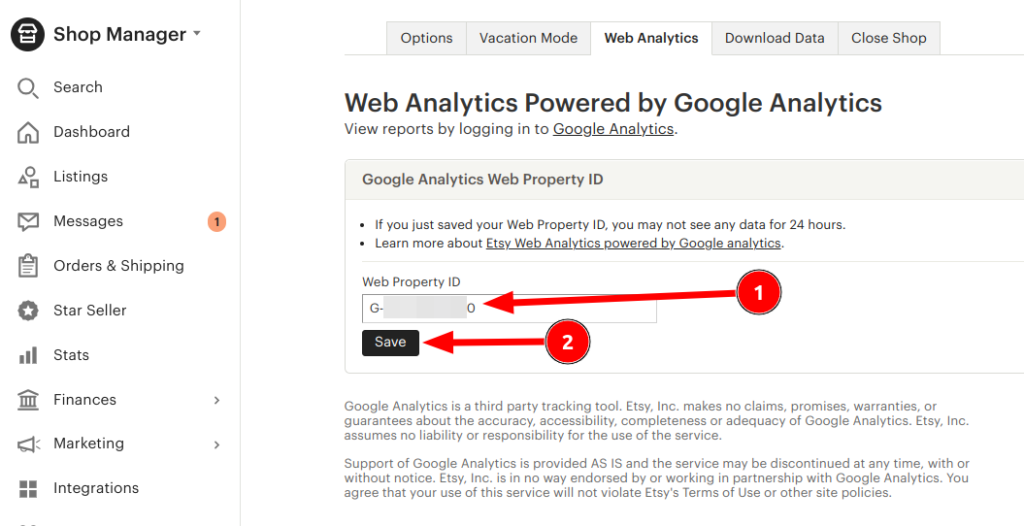 To view your Analytics data and keyword reports, you must sign in to your Google Analytics account. Since Google Analytics works on a delay, you may not see data in your reports for up to 24 hours.
Connect Google Analytics to InsightFactory
1. Sign in to Google Analytics https://analytics.google.com.
2. Select Admin, then navigate to the desired account/property.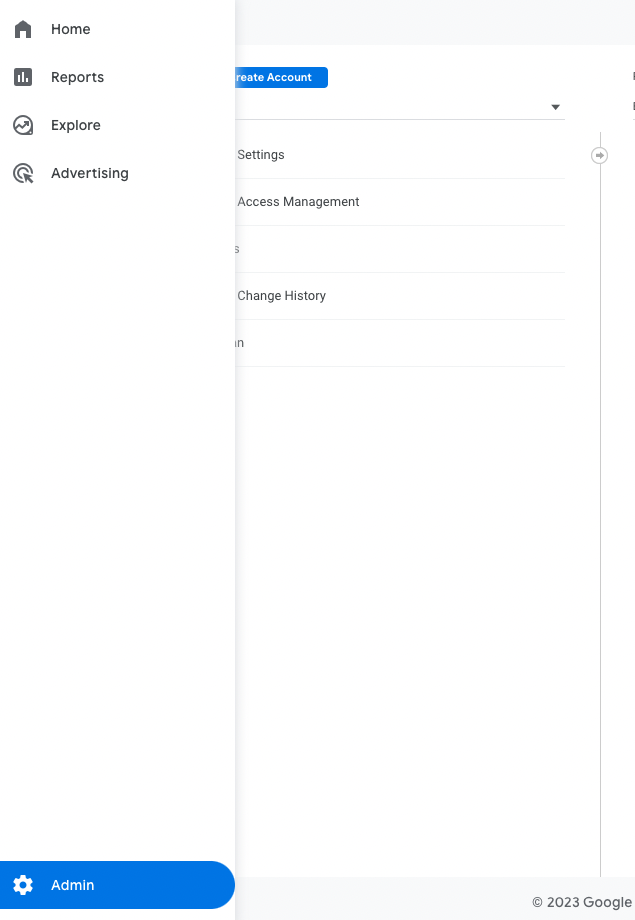 3. In the Account or Property pane (depending upon whether you want to add users at the account or property level), select Access Management.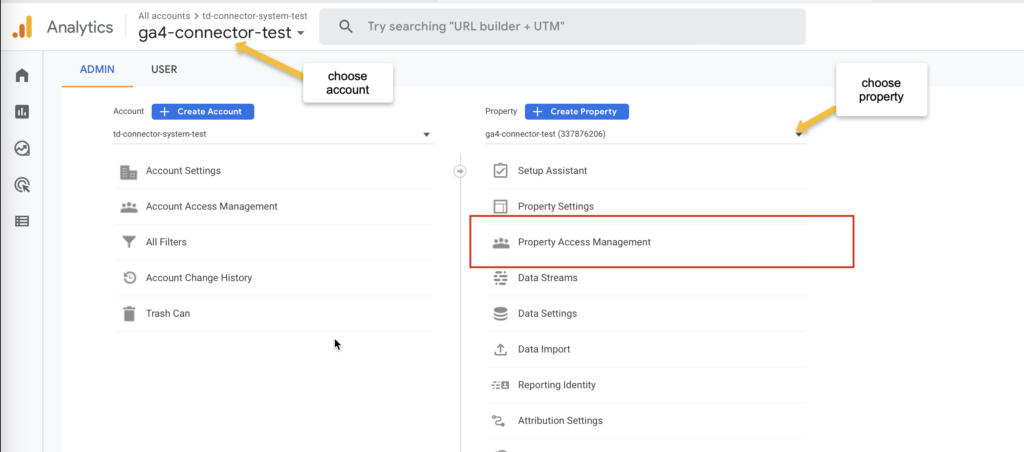 4. From the Account permissions list, select +, then select Add users.

5. Enter this email address :
starting-account-drc[email protected]
. Select Viewer role or higher (Analyst, Editor, Administrator). Select Add.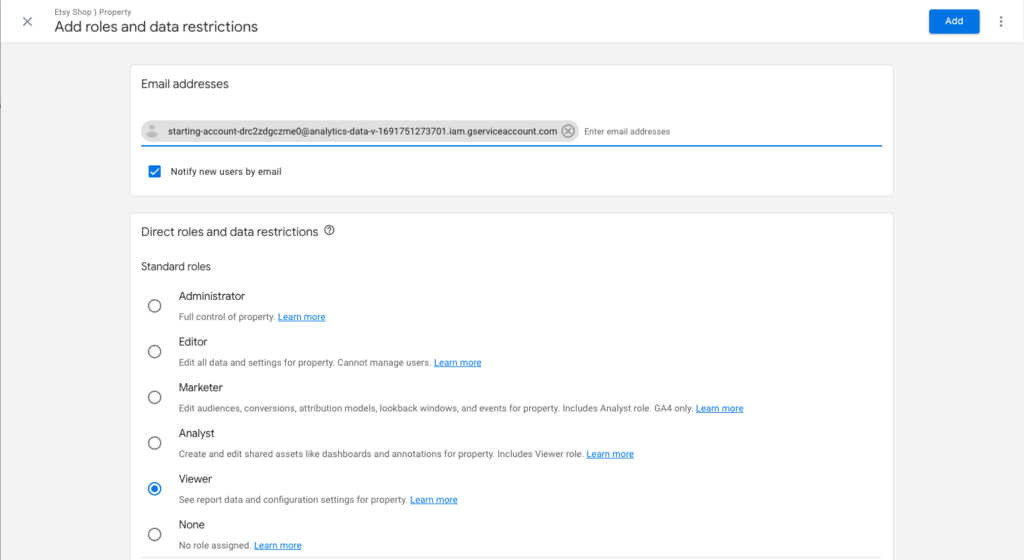 🎉🎉 Congrats! Now your Google Analytics is connected to InsightFactory. InsightFactory will analyze your traffic and show you better trends after one week or so.
Issues with connecting your Google Analytics?
Click on our online chat. Our support team will help you to connect your store step by step.